Fin-IQ: What Is
Your Brand's
Trust Index?
Gain A New Perspective On The Financial Industry's Rapidly Changing World
See Our Free Report
Our quarterly, free-of-charge Fin-IQ brand tracker offers a new perspective on the industry's rapidly changing post-pandemic world.
We provide key brand equity metrics on established and emerging financial consumer brands—from awareness, usage, and perceptions to NPS—which will allow you to keep your thumb on the pulse of any emerging fintech brands that are trying to take your piece of the pie.
Get Your Free Copy
Fin-IQ Brand Equity Report
Q2 2021
Why Should I Download This Report?
The Zeitgeist Research Fin-IQ Brand Equity Report provides an ongoing and reliable assessment of the financial industry's ever-changing landscape, covering more than 60 established and emerging brands.
Our large sample size of over 2,000 respondents allows a dive deep where other surveys stop short.
For example:
How many consumers in the U.S. use peer-to-peer payments?

Do new brands like Robinhood make a lasting impression in consumers' minds?

Are fintech brands trusted, compared to their mature counterparts?

Does cryptocurrency make in-roads outside of Elon Musk's portfolio?

NPS by key brands.
How often is this report published?
Every quarter, 5-6 weeks after the closing of the previous quarter.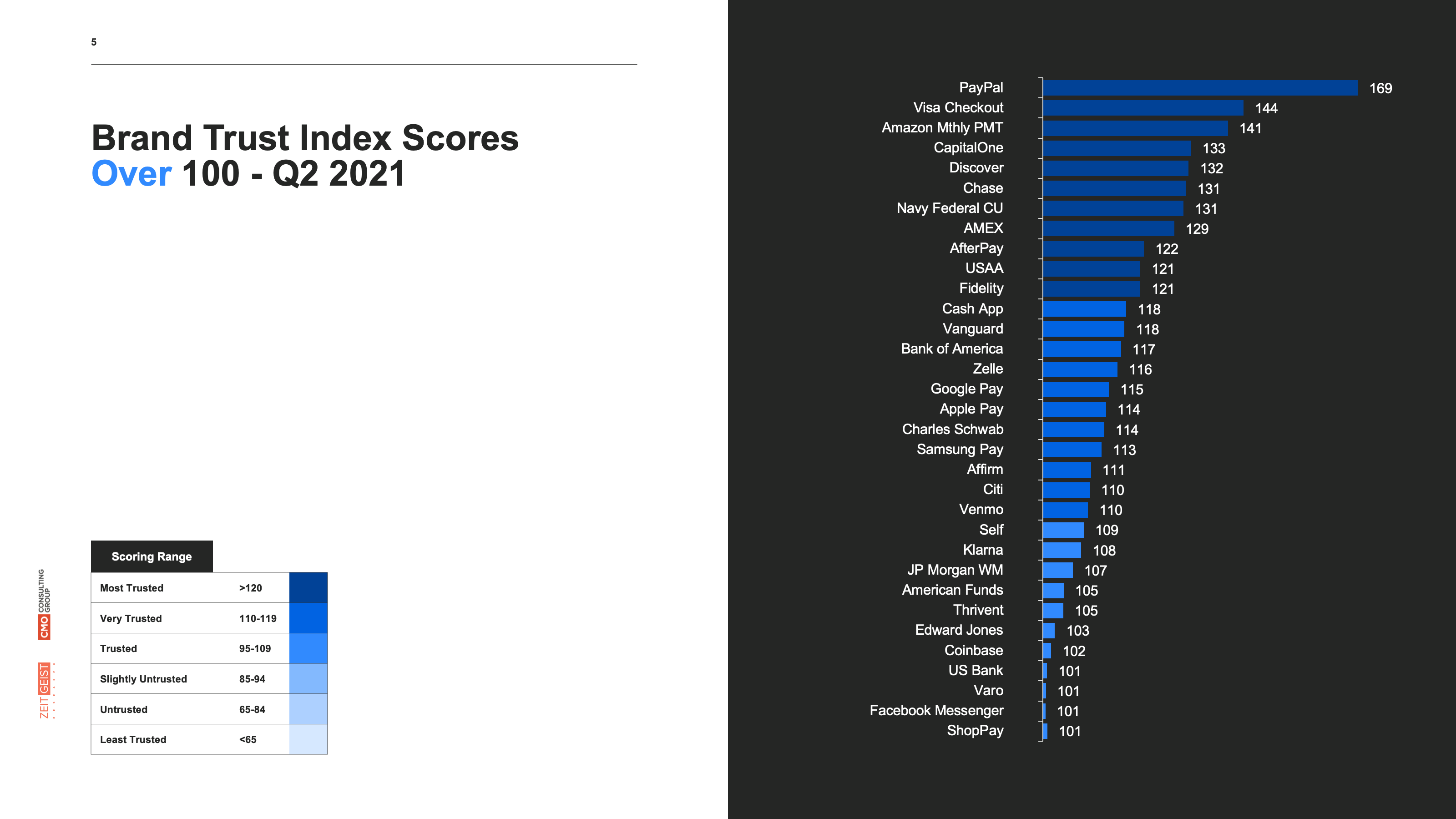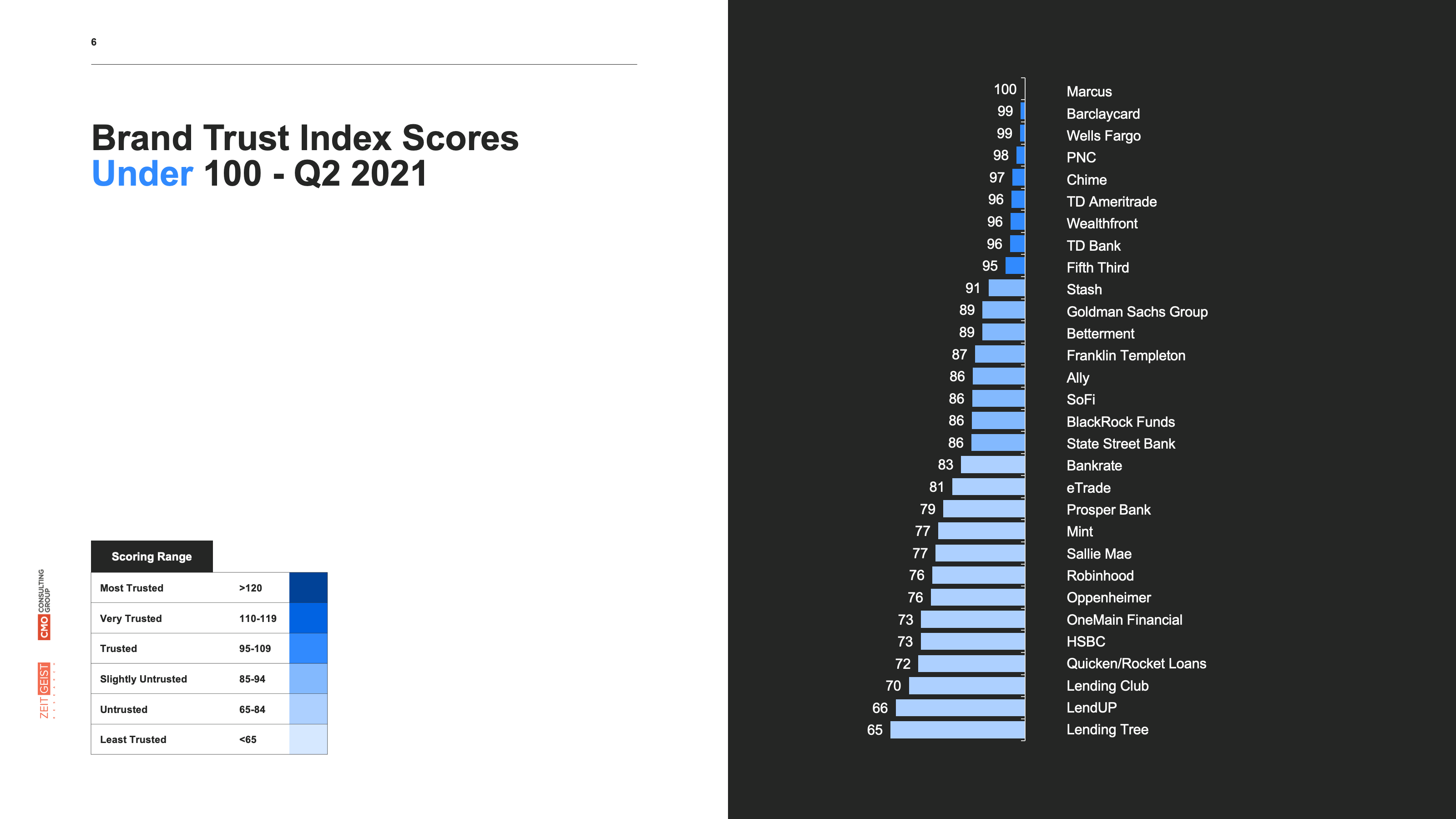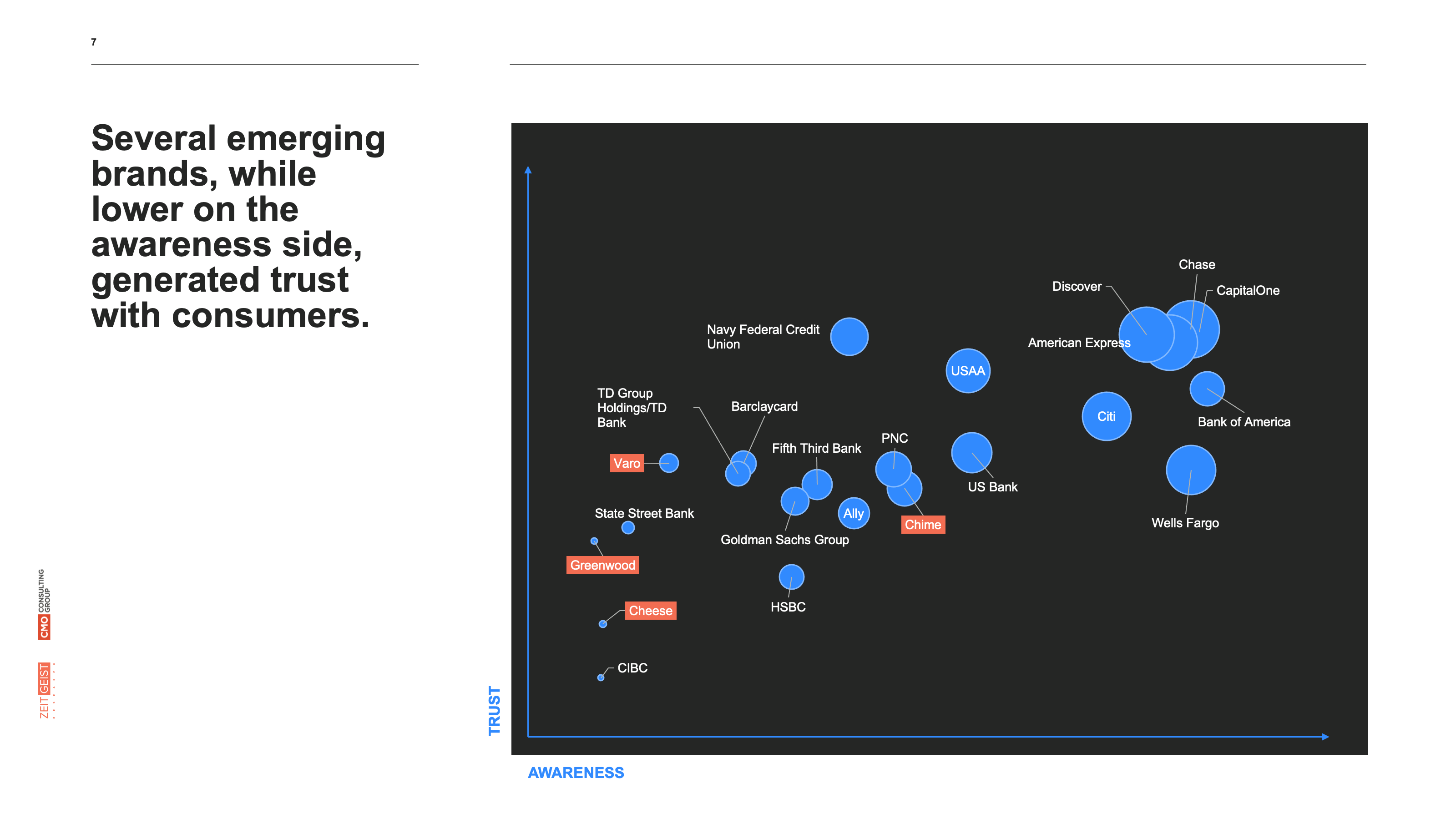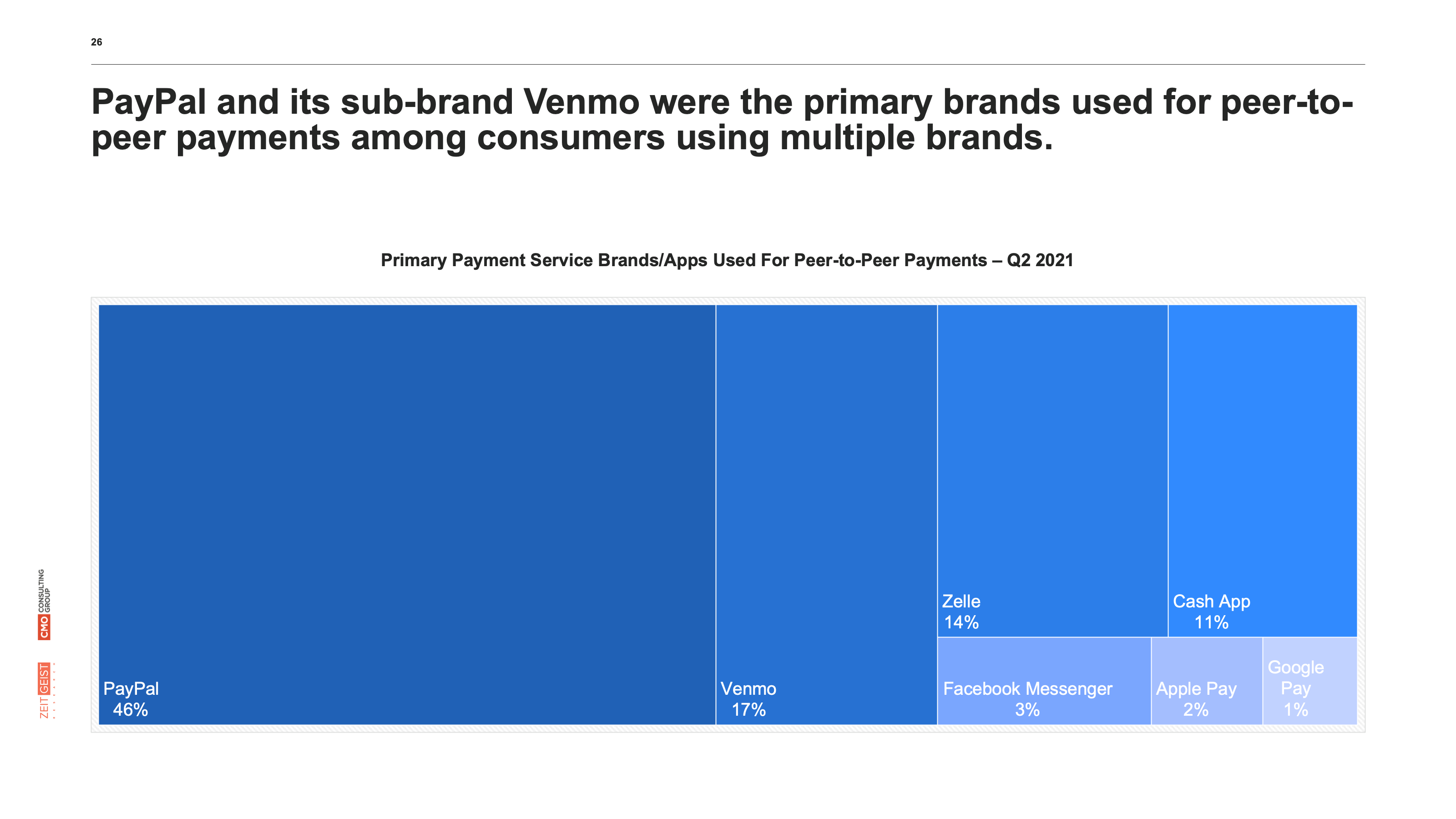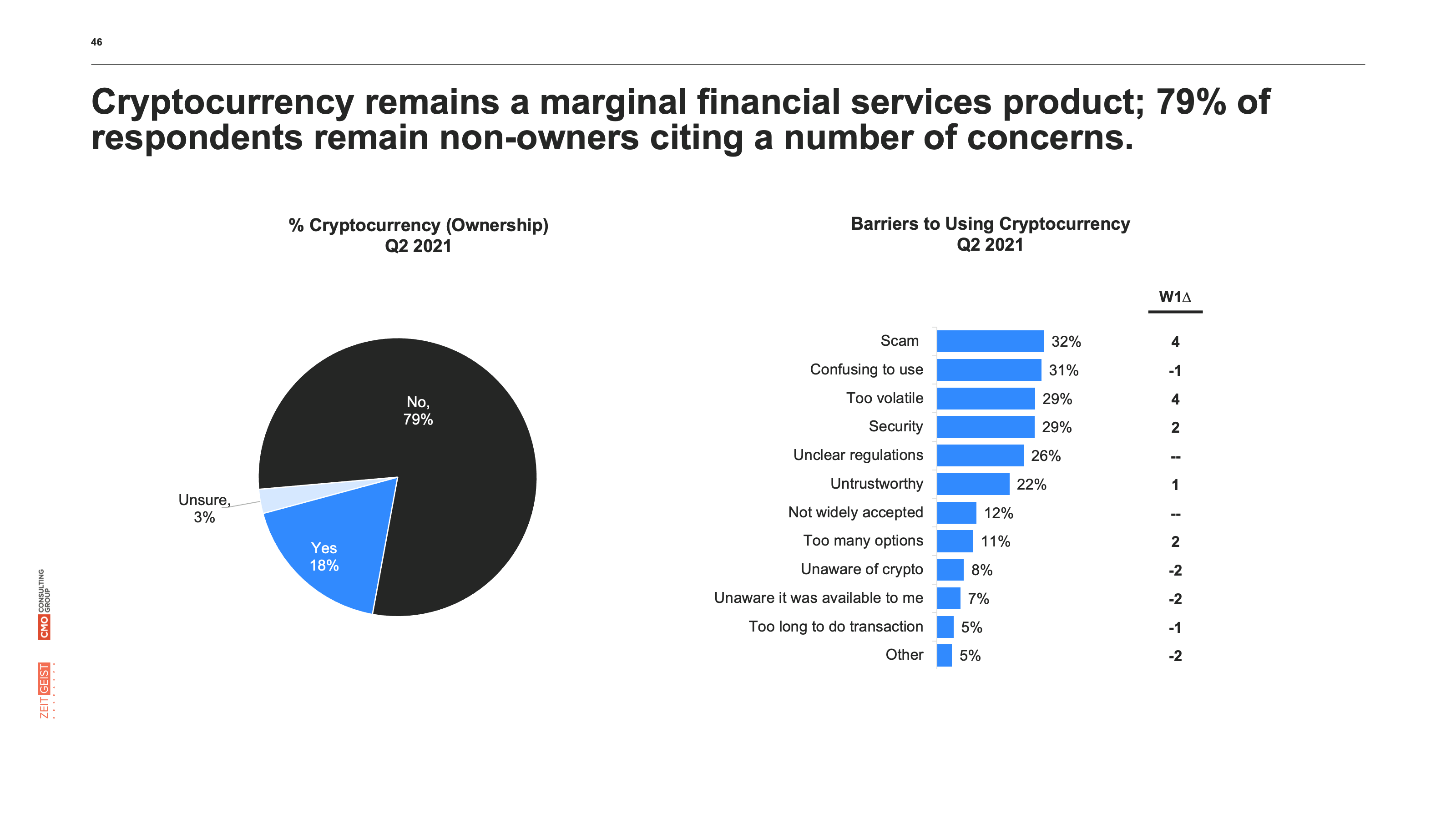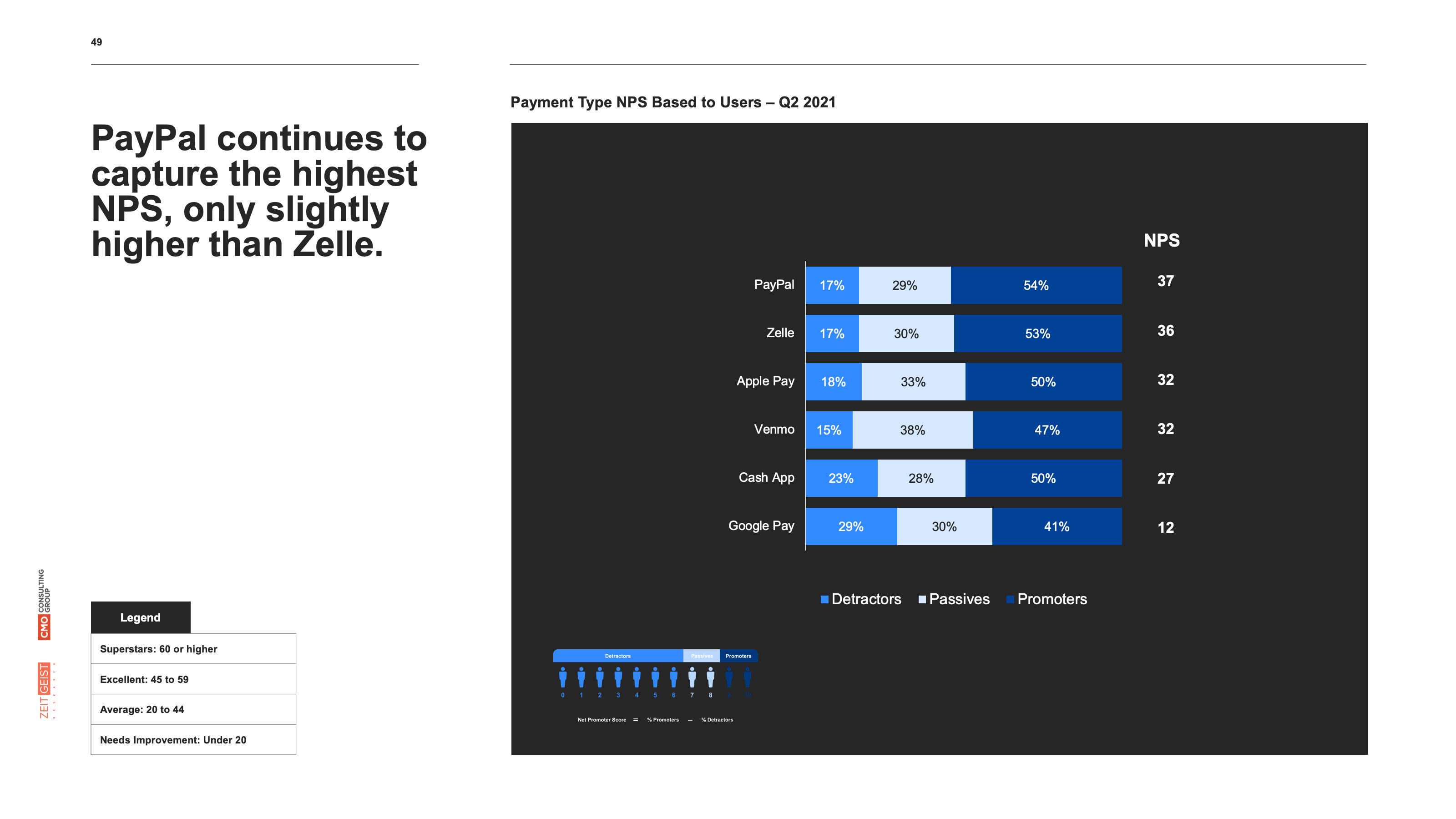 What Is Inside The
Fin-IQ Brand Equity Report?
Zeitgeist Fin-IQ Trust Index
Trust Index for over 60 brands
Detailed Findings by Sub-Categories
Payments

Lending/Borrowing

Investing

Cryptocurrency
Brand Equity Metrics
Awareness

Category and Brand Usage

Key Brand Perceptions

Loyalty
Demographics
Race/Ethnicity

Age/Cohort

FICO Scores